"Seining at Sunset"
Plush Blanket

Be one of the first to get this limited run blanket!
Blankets will ship 3-4 weeks after order date.
The fuzzy, vibrant
blanket you've been dreaming of.


A swirl of life as beautiful abstract salmon reflect the vivid colors af an Alaskan Sunset Sky, a snapshot from a dreamy summer full of fishing and saltwater.

Super soft, plush blanket. This single layered blanket is vividly printed on one side and white on the back side. Stays soft and bright even after high use and washing.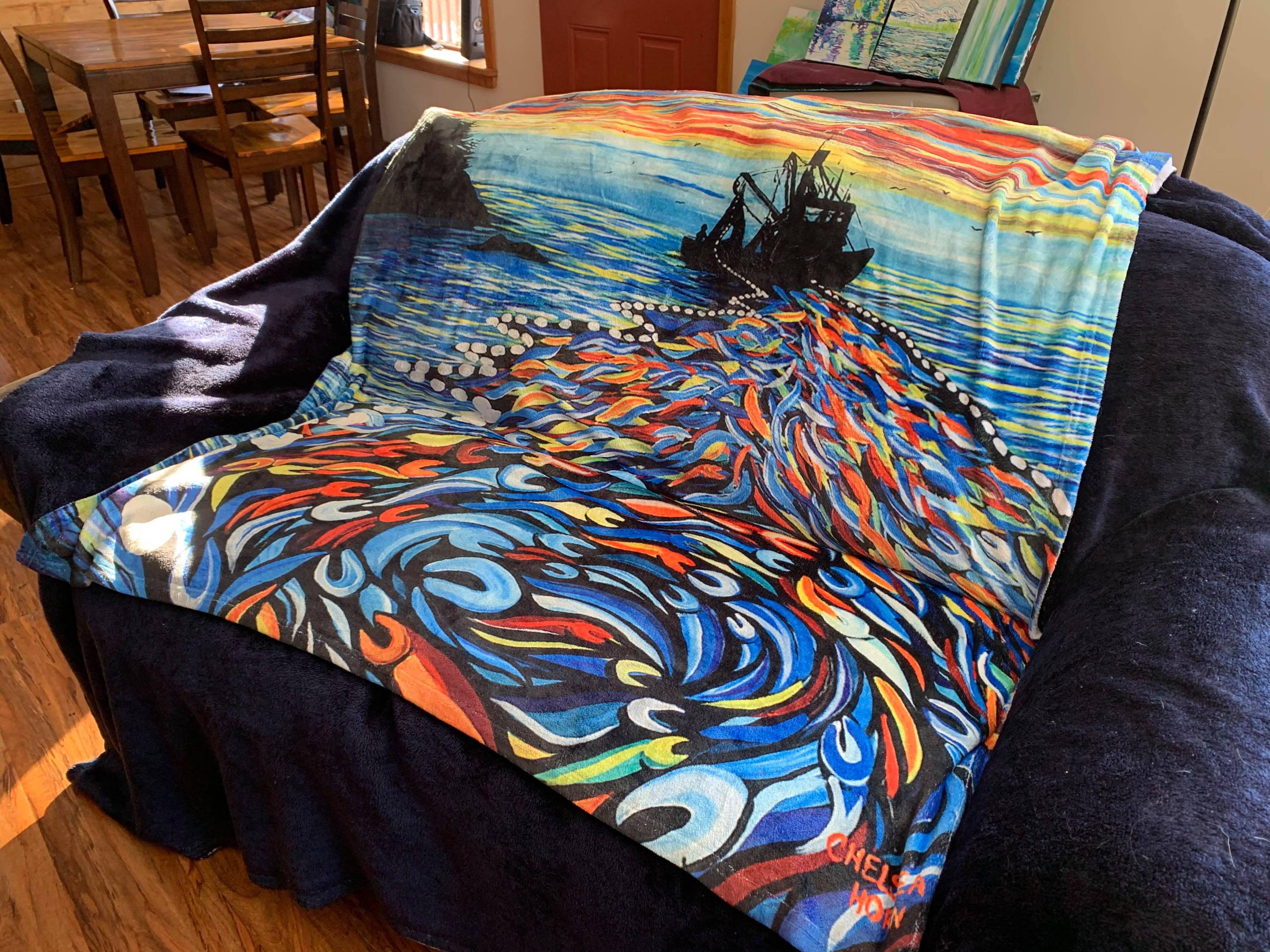 Chelsea Jones is a Homer, Alaska based artist.
She spent her formative years in Halibut Cove. At 13 she started working on the ferry that runs back and forth from Homer. She went on to captained her own boat for many years and gleans much of her artistic inspiration from her time spent on the water.
Experimenting with light, texture, and movement, Chelsea's deep passion for the wildlife and waters of Kachemak Bay and its surrounding lands unites her work.
When not painting, Chelsea likes to spend her time outdoors, often hunting and fishing with her three beautiful children.


To see more of Chlesea's beautiful works, please visit her Facebook Page.